We offer factory level restoration for your damascus and damascus clad Japanese knives. The process removes all scratches, scuffs, and blemishes while restoring a like new damascus finish. This service is a must have for your dull, scratched, and/or scuffed damascus knives.
BEFORE...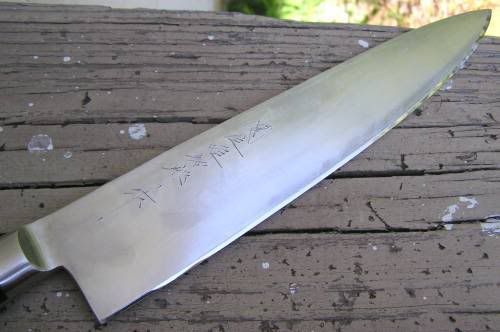 AFTER...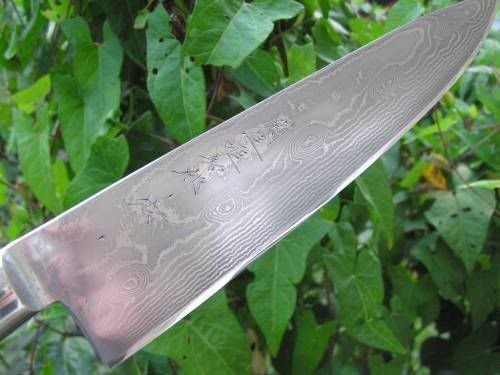 The above pictured knife is a Hattori HD Gyuto
*Please note - This is a chemical process that may yield slightly different results than what is pictured on this page. The pattern may be darker, lighter, or polished. This service is for restoration and for removing scratches from the damascus surface. This service is not intended to provide a specific look to the knife nor can a specific look be provided.